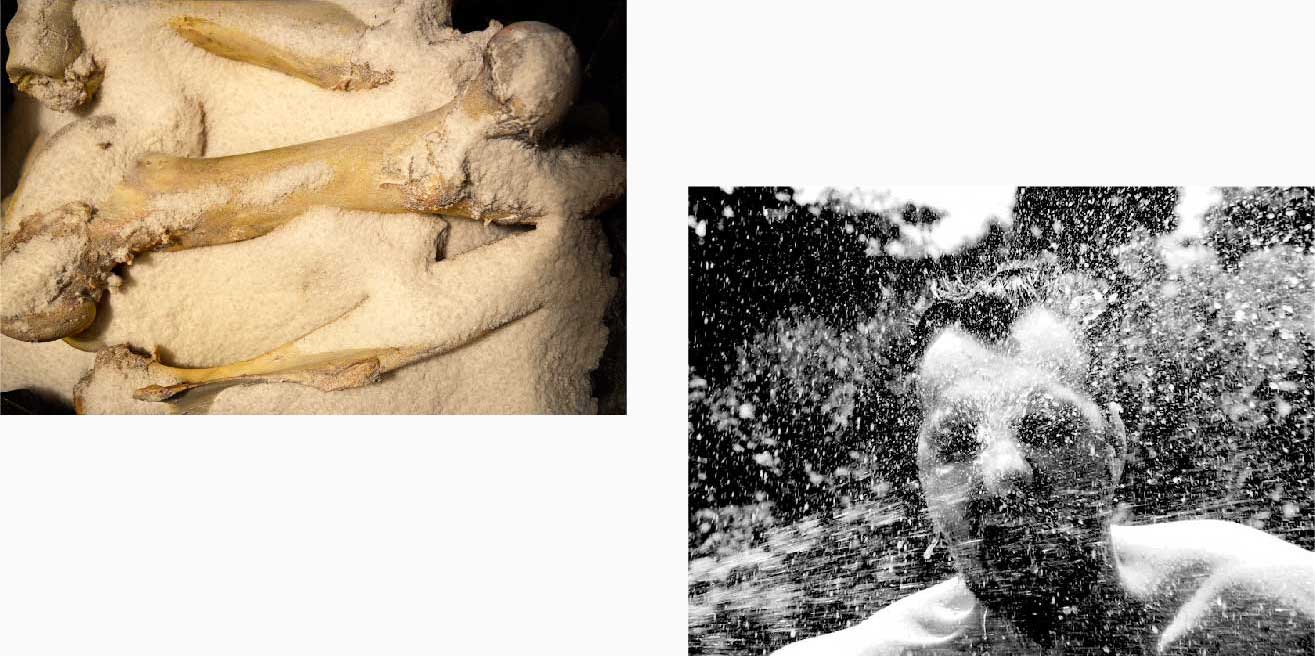 Dimitris Halatsis and Nikos Veliotis, in the framework of Potential Project, present the installation titled Bones.
"Field Marshal Sir Alan F. Brooke, Chief of the Imperial General Staff, was dining with Churchill in North Africa during the Second World War. It was a hot day and there were flies everywhere. Churchill killed as many as he could, as anyone would do in his position. He then did something peculiar. As the dinner drew to a close, he collected all the dead flies and placed them in a line on the tablecloth, as a noble would order his company to line up his quarry so he could marvel at it." (Viscount Alan Brooke,1957)
The world (the capitalist world) as an archive and constructing mechanism of the subject, that turns against itself by activating a death drive that manifests pain and oblivion. The paradoxical quality of life as an endless time shallowness. Every life distillation transforms rapidly, instantly, into an archive and an oblivion-memory. Present and future, in a work and commodity based society, have already been archived, thus eliminating Time.
The only thing that remains is the archive. Everything has a tendency of trying to include themselves and/or become an archive, any archive, it doesn't matter. Nothing can be considered outside of an archive, whatever is left "dies" or is already dead. Thing is, whatever an archive "salvages", as a newfound Noah's Ark, after a short amount of time sinks quietly into oblivion. The archive's ambivalence lasts only for so long and the face of Janus that dominates it, is that of darkness and the end.
The archive looks forward to prestige and power. The prestige and power that death gives to things. The archive's anxiety and "passion" is to include "everything" as a fulfillment. And to fulfill itself, it "devours" almost anything. The rest, it destroys, symbolically or actually.
…….
Photos by: Guram Chachanidze