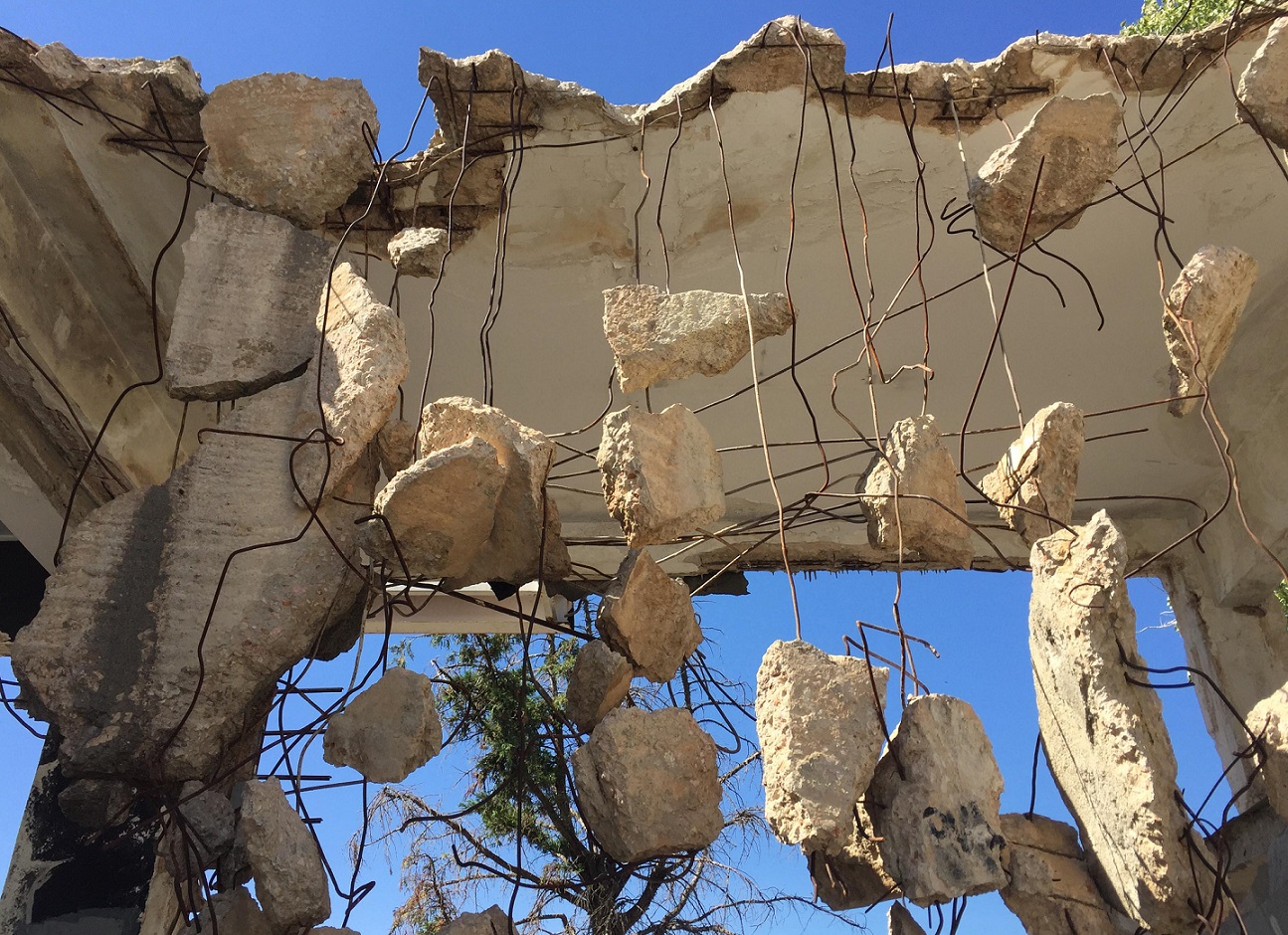 Yiannis Sinioroglou and Nina Papaconstantinou explore the limits of spoken and written language, seeking a new framing of narration that transcends the dominance of the formal linguistic – semiotic practice. In this context, they place emphasis on the multimodality according to which the narrative event takes shape, claiming a kind of independence far from any specific meaning content.
Their mutual focus on the rituals of narration and the variable stakes that are specified by subjective modes of perception, lead them to attempts of a personal linguistic fiction that balances between poetic and theoretical discourse.
Words Fail Me is introduced as a liminal field of interaction, cross references and speculations that activate responses of a cosmological language based on the metaphysics of the "excerpt", the unknown "real" and the aesthetics of precarious context.
The title of the exhibition – Words Fail Me – emerges from the homonymous BBC radio programme in which a series of audio documentations of writers, poets and modern scholars took place. In April 1937, Virginia Woolf made a radio talk on this programme entitled Craftsmanship. This eight-minute broadcast was focused on the incompatibility that words often exhibit in order to respond to a certain meaning standard, pre-defined by their creator. Craftsmanship is the only oral evidence that exists regarding Virginia Woolf's work and thought.
Opening: Tuesday 18 October 19:00 - 22:00
Opening Hours: Wednesday - Friday 17:00 - 21:00 & Saturday 12:00 - 17:00
The exhibition Words Fail Me by Yiannis Sinioroglou and Nina Papaconstantinou is part of Potential Project's exhibition program which resulted from the team's roundtable discussions that took place in the years 2019-2020.
…….
Photos by: Guram Chachanidze