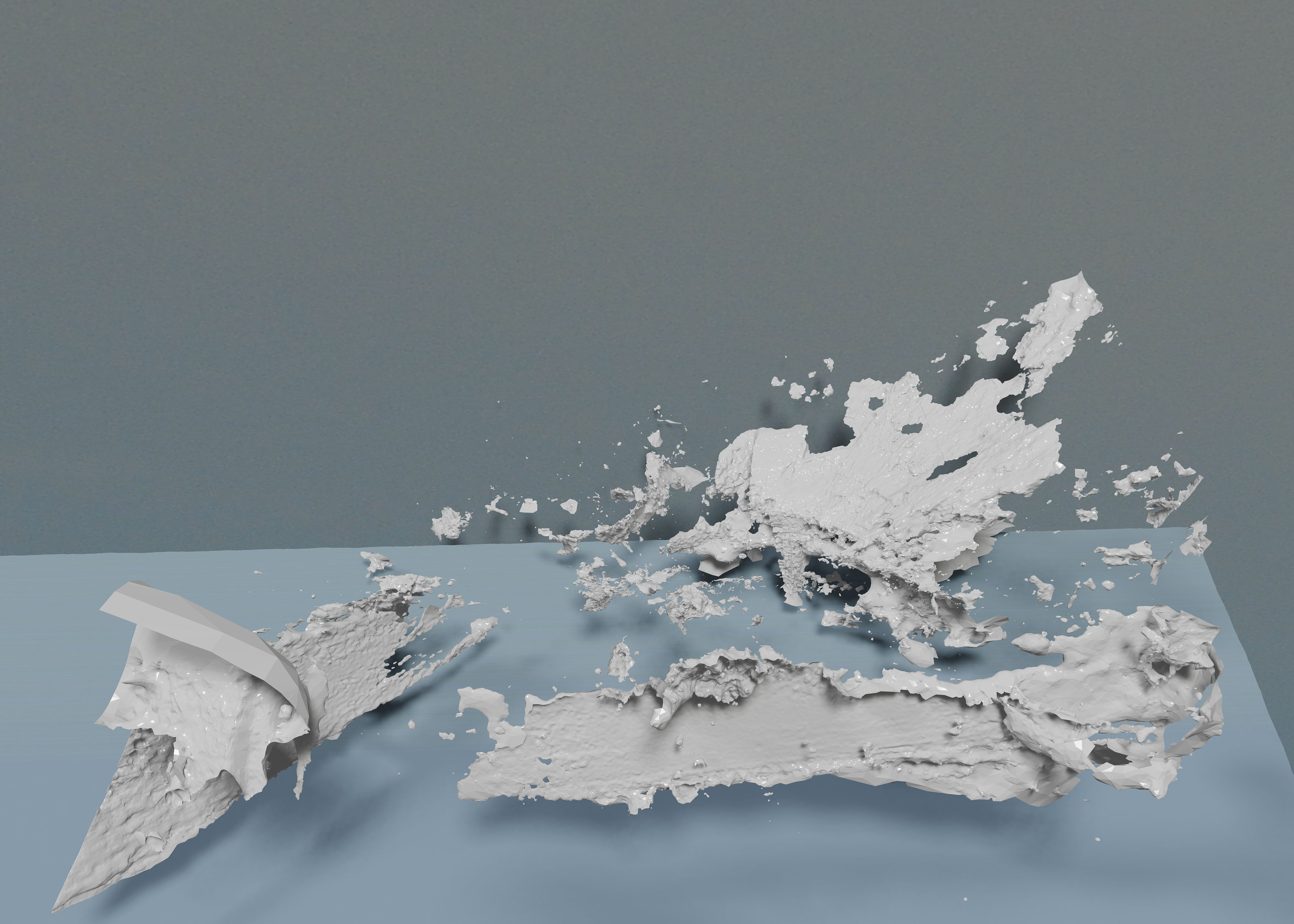 Is it possible to capture the feeling of the horizon just before dusk, the view from the hill, the passing clouds?
This particular thought was born on an afternoon at the west side of Philopappou hill. Since then I have been constructing a digital replica of Athens by using the view from its hills. With the method of photogrammetry (3d model creation from multiple photographs) I create unrealistic representations of space, which stem from images and documentations of real places. The impossibility of a realistic 3d model through this means gained a central role in the presented body of work. A world moulded and real at the same time.
My interest is focused on the ease with which everyday conventions and experiences can be moved into a digital environment and consequently objectified. Documenting usually happens through my smartphone, like spontaneously creating a cast of something I cannot touch. Something immaterial that contains space, time and experience.
Traces and fragments of a presence or a transition, scattered urban frameworks unable to be translated by computers become corporeal. Compressed experiences, presences and horizons, fluid masses, completely detached from any connection with reality, give off a peculiar feeling of an unprecedented landscape.
…….
Photos by: Guram Chachanidze